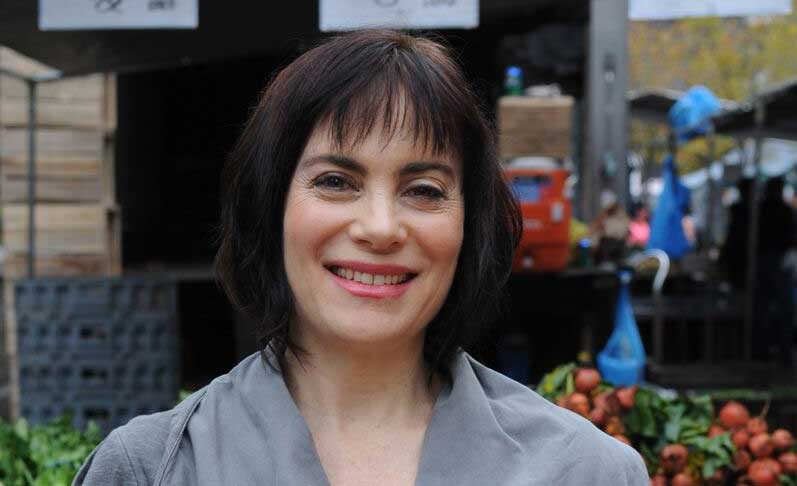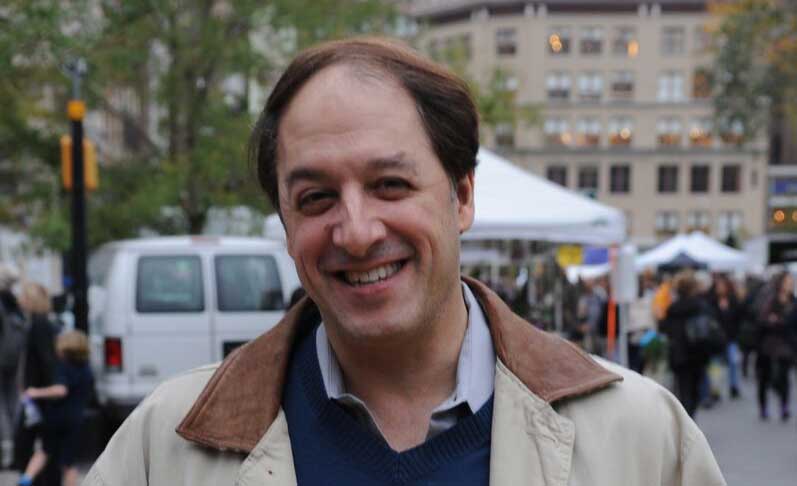 Myra Kornfeld is a chef, educator, and the author of three previous cookbooks, The Healthy Hedonist: More Than 200 Delectable Flexitarian Recipes for Relaxed Daily Feasts; the Healthy Hedonist Holidays; and The Voluptuous Vegan. Myra has taught thousands of students in hands-on and demonstration classes as well as at cooking retreats. She currently teaches traditional techniques, improvisational cooking, and cooking for people with food allergies in the graduate nutrition program at the Maryland University of Integrative Health. She teaches traditional food workshops and ethnic cooking classes at the Natural Gourmet Institute in New York City. She taught for years at the Institute of Culinary Education, and has taught numerous private classes to groups and individuals. She specializes in team-building events and cooking parties at "Myra's Kitchen." Myra trained at the Natural Gourmet Institute for Health and Culinary Arts and completed a professional pastry program at the Institute of Culinary Education. Her media appearances include the Today show in New York City, Martha Stewart Living Radio, and a cooking series for E-how. She is a veteran teacher; magazine contributor; restaurant menu consultant; and the recipe coordinator, editor, and video newsletter columnist for myfoodmyhealth.com. Myra loves creating delectable, naturally healthy dishes with ethnic flavors, dishes based on a Real Food philosophy. She is especially mindful of consuming and advocating foods from traditionally raised and pastured animals. She is a food designer, quirky and innovative, aware and interested in how tastes, textures, and colors go together, and ever enthusiastic about sharing with and inspiring others.
Stephen Massimilla is a poet, scholar, professor, and painter; and his work in everything from translation to literary criticism to photography has also played an important role in Cooking with the Muse. Acclaim for his books includes a Stephen F. Austin University Press prize for The Plague Doctor in His Hull-Shaped Hat; the Bordighera/CUNY Poetry Prize for Forty Floors from Yesterday; the Grolier Poetry Prize for Later on Aiaia; a Salmon Run national Poetry Book Award runner-up citation for Almost a Second Thought, selected by X.J. Kennedy; a Van Rensselaer Award, selected by Kenneth Koch; and multiple Pushcart Prize nominations. Massimilla teaches at Columbia University and The New School, and his repertoire includes many classes and workshops in modern poetry, literary classics, and writing, as well as a course in values that addresses food production and ecological issues. His work has appeared in hundreds of publications, recently AGNI, Barrow Street, Colorado Review, Chelsea, Denver Quarterly, Provincetown Arts, The Southern Poetry Review, Tampa Review, Quarterly West, and Verse Daily; and anthologies such as Myrrh, Mothwing, Smoke: Erotic Poems; Rabbit Ears: TV Poems; and New Hungers for Old: One Hundred Years of Italian American Poetry. Massimilla has been interviewed on public radio and television, presented papers at numerous conferences, and performed his work at many venues, including Carnegie Hall. His educational background includes an MFA and a PhD from Columbia University and graduate work at the Art Institute of Chicago. He has also completed hundreds of paintings and thousands of drawings, a portion of which he has exhibited in Chicago, New York, and elsewhere.
Michael Grimaldi
(photographer of prepared dishes)
Michael Grimaldi is a photographer/videographer living and working in New York City. Currently, he is a professor in the department of photography at Parsons School of Design in New York. His work has appeared in numerous galleries, including The Sotheby Gallery, Multimedia Gallery, Astra Gallery and, most recently, Mazeo Gallery in New York. Grimaldi has received a Ford Foundation grant for his work in Conceptual Performance photography and has continued in this genre. He is working on a project entitled Truth and Color, which entails the capture of color and light without the use of digital manipulation. This work will appear in book form in 2016. His saturated, beautifully lit images capture the awe-inspiring spirit of an otherwise drab urban scene.
"Literally delicious, Cooking with the Muse delights, entices, comforts and enthralls."
—Molly Peacock—